Best Journal Apps for Mac – Today we are listing the best Journal apps for your Mac.
If you are a writer, I believe journaling on a regular basis is critical for you. Here comes the importance of Journaling Apps. Great Journal apps can help you to integrate photos, current location, and weather data as per your needs.
Here we go with the best Journal Apps for your Mac.

Image Credit – LifeHacker.com
1. Day One ($29.99)
Day One is the best Journal App for most people because it is super simple, powerful and gives the best features what you can expect from this type of niche apps.
The easiest way to keep a journal or diary on your Mac. Saving your memories and returning to them has never been so enjoyable before. Create multiple entries per day. Change fonts and colors. Insert pictures and draw sketches. Encrypt journals with password. The Apple File System (APFS) is the file system used with Mac devices running macOS 10.13 High Sierra and later, while the older Mac OS Extended file system is available for older versions of macOS. You can still use either file system for your hard drives and attached storage devices, with both having their own pros and cons.
You can add photos to your entries, and tag them with keywords and current location. "It's hard to make the best even better, but the sequel to Day One lives up to expectations—and then some." — App Store Editor's Choice reports about Day One.
Some users claim that Day One is not syncing correctly, and they have lost their all data's. Day One explicitly mentioned that iCloud and Dropbox syncing *are not* supported in Day One 2.0. If using iCloud or Dropbox syncing is essential to you, use Day One Classic.
2. Diary ($8.99)
Diary comes next into our list. Diary is a popular Journal app that perfectly designed lets you directly record videos and to take pictures with your iSight camera with a single click.
You can import or export data's from Diary or to Diary app from other services. Diary is light weight compared to its competitors comes with just 6.4 MB in size.
3. Memoir ($7.99)
Memoir is another popular journal app offers a customizable, easy to use interface and features you would expect to find in an application costing much more.
4. Notefile ($4.99)
Notefile is not a perfect Journal app, but it is a notebook app that can work as a Journal. Notes you create with Notefile sync automatically with iCloud or their own Junecloud Sync.
With Notefile, you can make quick notes and sync them easily with all your devices. One of the highlights of using NoteFile is its error free and sync across all devices perfectly.
5. Evernote (Free to use)
Finally comes the world's best note taking app. Yes, Evernote can be used as a Journal because it will work that way you imagine. With Evernote, you can create notes, create to-do lists, and save things you find online.
Evernote is best for most people because it has a free version and available on all major platforms I mean all platforms like iOS, Android, Windows, even on Blackberry.
These are our best Journal Apps for Mac. If we missed your favorite one, let us know through comments.
Using a trading journal is one of the most under utilized tools by beginner stock traders. Recapping trades to break down what went right or wrong will help prevent future mistakes and improve returns down the road.
In this guide, I will break down the five best trading journal available today for analyzing stocks, options, futures, forex, and cryptocurrency trades. After the summary, I will cover some tips for success with examples from my own personal trading for those who are new to journaling their trades.
Best Trading Journals for 2020
TraderSync – Best overall trading journal
Tradervue – Best for professional traders
Power E*TRADE – Best overall trading simulator
StockTrader.com Free Trading Journal – Best for basic manual entry
Edgewonk 2.0 – Best for software download
Trademetria – Best for simple design and included quote data
Build your own – Best for Microsoft Excel users
1. TraderSync Trading Journal
Supports: Stocks, options, futures, forex
Pricing: Free (unlimited traders, manual entry), Pro ($29.98/mo), Premium ($49.95/mo), Elite ($79.95/mo)
Put simply, TraderSync takes the crown because of its features and outstanding usability. When David (the founder) reached and I started testing TraderSync, it felt like David had taken our Trading Journal tool and rebuilt it for 2020. Beyond a slew of features that match or exceed other journals (including trade importing), it is the tool's design that impresses me most. Along with our own journal (see No 3 below), TraderSync is the only other journal that I actively use myself. Oh, and it is the only journal to include iOS and Android mobile apps. Bottom line, for an easy to use and overall feature rich replacement for excel, TraderSync delivers.
2. Tradervue
Best for professional traders
Supports: Stocks, options, futures, forex
Pricing: Free (100 stock trades/mo), Silver ($29/mo), Gold ($49/mo)
Tradervue was one of the very first trading journals to come online alongside ours and I've known Greg (the guy behind Tradervue) for years. Tradervue isn't the easiest to use, but it has the best broker importing support out of all the trading journals I've ever tested, and Greg keeps the site in good shape. It is popular among hedge funds and professional institutions because it is so reliable and includes a variety of features, including automatic trade marking on charts and community sharing.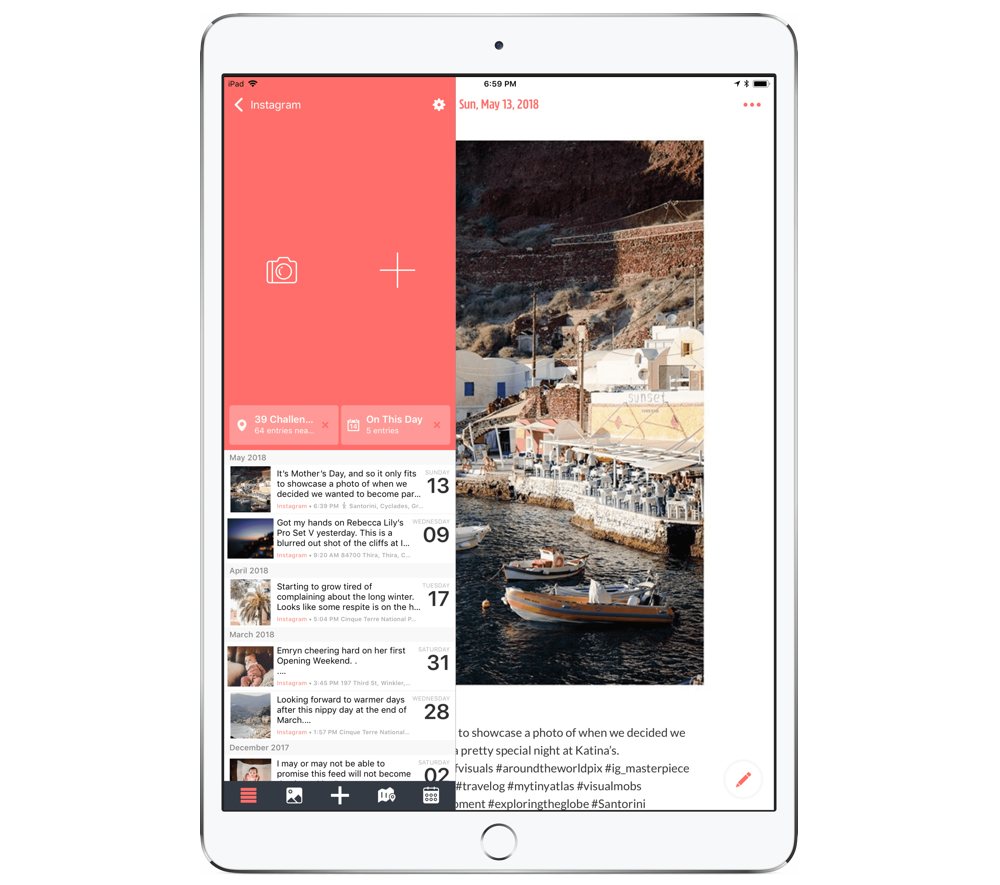 3. StockTrader.com Free Trading Journal
Supports: Stock trades only
Pricing: Free
Ok. I'm biased! But really, our stock trading journal is easy to use and 100% free. We have over 26,000 users and as of March 2020 there have been 121,764 stock trades logged BY HAND. That's right, we do not support importing trades from your broker on purpose. Instead, we believe in hand logging trades to make sure no trade analysis steps are missed (see further below). No broker importing functionality is offered and as of now we only support stock trades. That said, we do fully support Van Tharp "R" multiples if you are a Van Tharp fan. Bottom line, if you want a simple, free replacement for excel, give it a whirl.
4. Power E*TRADE
Best Journal Apps For Macbook Air
Best overall trading simulator
Supports: Stocks, options, futures
Pricing: Free ($0 trades)
As the head of research for StockBrokers.com, I have spent thousands of hours testing online trading platforms. Hands down, Power E*TRADE offers the best trade simulator I have ever used. With streaming data, a fully featured trading journal for notes, and seamless order entry, Power E*TRADE is terrific for both beginners and fully experienced traders looking to tune their trading strategies. Available only to US residents, E*TRADE requires no minimum deposit and the platform is immediately available to use. Naturally, E*TRADE wants to earn your business so you fund the account and use the brokerage for your $0 stocks and options trading. See also: best online stock brokers 2020.
5. Edgewonk
Supports: Stocks, forex, futures, CFDs, spread betting
Pricing: $169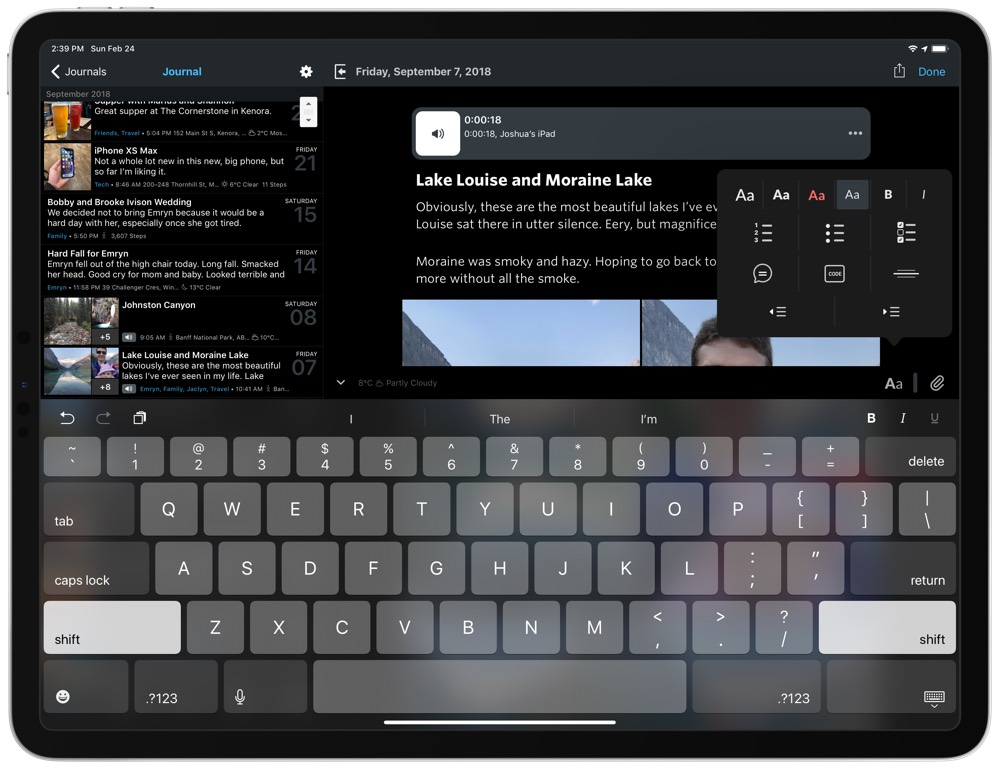 Edgewonk is downloadable trading journal software that offers pretty deep analysis of your trades. The upside is the customization possibilities pending you enter in detailed notes and tags for each trade. Also, since it is software, you only need to pay for it once; there is no monthly subscription. The downside is that the broker import tool support is nearly non-existent for US based stock traders and is instead focused primarily on a handful of popular forex brokers and platforms like MetaTrader4 (MT4).
6. Trademetria
Best for simple design and included quote data
Supports: Stocks, options (single-leg only), forex, futures, cryptocurrency
Pricing: Free (30 trades/mo), Basic ($14.95/mo), Pro ($24.95/mo)
Trademetria is very basic as far as what data is tracked and what you can analyze; however, it does include real-time quote data for paid subscriptions. This allows Trademetria to serve as effectively a watch list tool as well as a trading journal. Arguably, that's what your online stock broker is for, but nonetheless it is a unique feature. It also supports cryptos, which I'm sure will make some traders very happy.
7. Build your own!
Supports: Anything and everything
Pricing: Free with Microsoft Excel 🙂
To get you started, here's a free trading journal excel spreadsheet template to use, which includes all of the basics alongside a handful of advanced data points. If you have a great spreadsheet template that you'd like to share with readers of the site, please email me!
Trading Journals are for Post Trade Analysis
Reviewing the film is critical part of professional sports, and investing is no different. Taking a screenshot of the stock chart after the trade is completed, plotting buy and sell points, writing down your notes recapping the trade, and tweaking trade rules thereafter all fall under the post trade analysis.
Trading journals provide you an easy way to figure out what went right, what went wrong, and look back at your trade history. There is simply no better way to improve over time.
Steps to a Journaling a Trade
You can improve your success rate, and ultimately make more money from your investing if you put in the time to conduct post-trade analysis.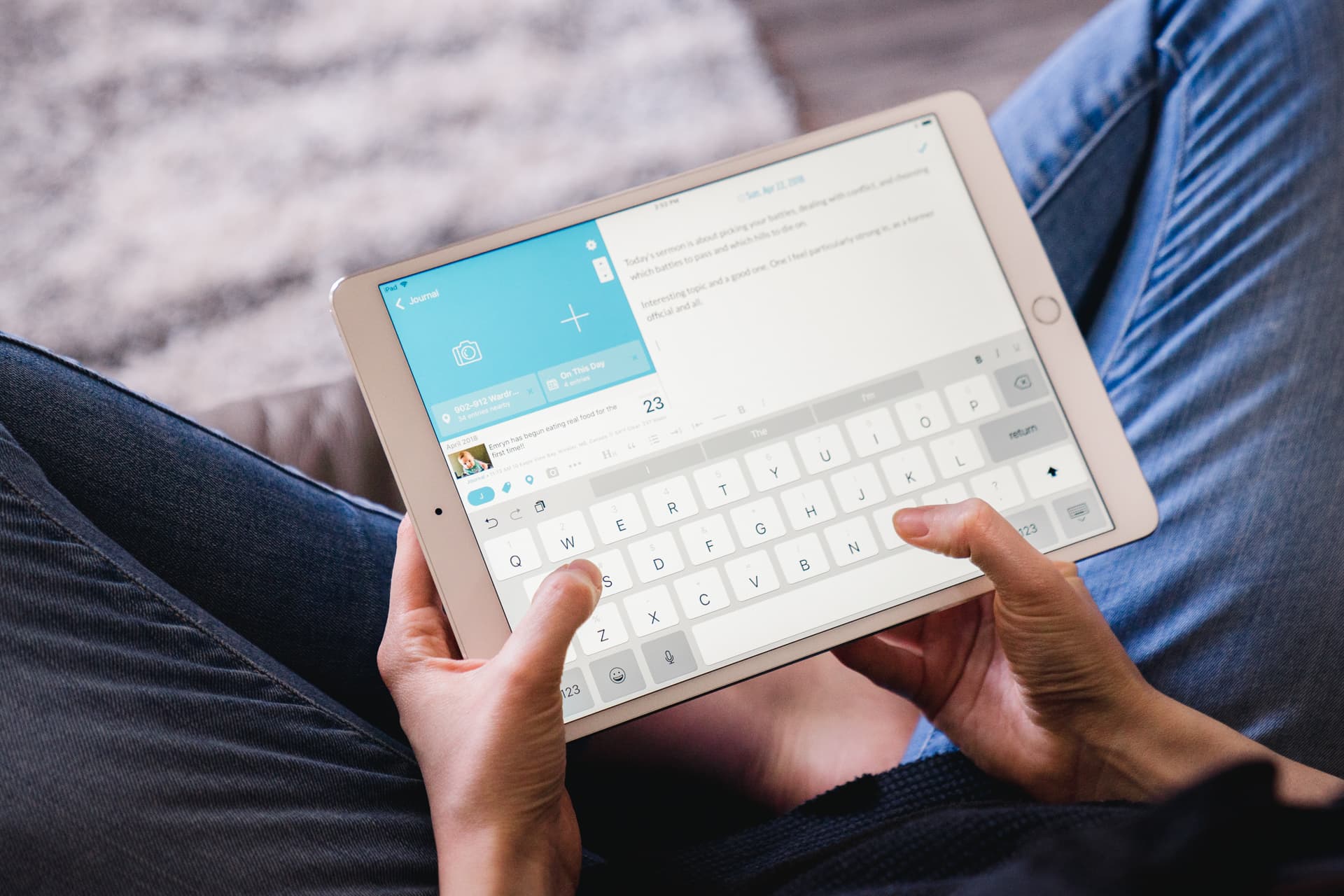 Log the trade details – This includes the ticker symbol, trade date, buy price $, total shares, sell price $, return $, return % (at a minimum). Other great data points to track include stop price, risk, and commission spend.
Download a stock chart and mark it up – Mark it up with your buy and sell points alongside any trendlines, support, resistance, etc. Then, mark this chart with the trade info and archive it.
Write your trade notes – Either on the chart itself, in your excel journal, or on paper, write down what you did right, wrong, and overall recap the trade in your own words. I personally use Evernote.
Reflect back on trade data, chart, notes – This is the true "reviewing the film" exercise; identify potential bad habits, make rule tweaks, identify areas for improvement, and overall set the focus for the next trade.
Archive for later use – Once you have reviewed the trade start to finish and gone through the motions of a proper recap, save your trading journal and move the trade to a folder on your computer. I use Dropbox and organize trades by ticker and date, e.g. "AAPL 050619".
Why You Should Tag All of your Trades
Best Journal App For Mac
Tagging your trades means marking the strategy you used to make the trade. By tagging each trade, you can assess performance over time and identify whether or not the strategy you are using is successful.
Any good trading journal will allow you to filter performance by tag to view your biggest winners, losers. By looking back every so often, you can identify areas of improvement and tweak your trade rules for that strategy.
Here's an example of a day trade I made a few years back for Tesla (TSLA). Notice how it is tagged with "Day Trading 3.1". By tagging your trades, you can easily create a new strategy, take a few trades (with a smaller position size to start), and assess the results thereafter.
Why Day Trading isn't for Me
As an example of how using a trade journal correctly can be effective, over a year and a half of day trading in my spare time I found that I wasn't profitable.
To track my progress, I started each strategy as "1.0", then updated the trade tag each time I made a new rule adjustment so I could see how I improved over time. More specifically, I started with "DayTrading 1.0", then updated it to "DayTrading 2.0", and so on and so forth.
In total, I made 444 trades and had a net return of +$4,662.56. I risked on average $93.38 per trade (the average spread between my buy point and my stop price). I had eight total iterations of the strategy over the course of 18 months.
At first glance, +$4,662.56 doesn't sound so bad. However, one key metric was being left out of the equation. Commissions.
With commissions factored in, my net return was a whopping +$86.37. I had roughly $25,000 allocated to the strategy, so clearly I under performed the overall market averages and would have been better off passive indexing.
Despite the blow to my pride, without tagging my trades and using a trading journal, I never would have been able to determine day trading wasn't right for me. And, even better, thanks to the tagging and strategy honing, I was able to learn A LOT about myself as a trader.
Trying day trading sprouted numerous other strategies that I use now. I also didn't lose any money, only time.
In life and especially in the market, you can't beat free education!
How to use your Trading Journal to Build Strategies
Here are a few tips for success that I've learned over the years:
Have clear rules for each strategy – I use Evernote to journal all my market thoughts, ideas, research, etc. This allows me to organize each strategy with clear rules so I can be consistent with my trades. Consider having preset profit targets, objectives, position management rules, and make sure to tag each trade!
Use numerical identifiers – Start your seed strategy with "1.0" and refresh the tags each time you adjust your rules so you can accurately track performance. You can progress to "1.1" or "2.0", etc. You'll be amazed when you compare the trades and performance of each iteration.
Challenge yourself to improve across the board – Don't just analyze the net return of each strategy iteration, look also at mistake %, time committed overall, trade frequency, and your overall emotions to assess true success. For example, day trading requires far more trades, time, and stress than buying and holding long.
Best Journal Apps For Mac
In Van Tharp's book, Trade Your Way to Financial Freedom, he advocates finding the right strategy for YOU. The more you test different strategies and learn about yourself, the more successful you will be over time. For me, day trading just isn't the right fit.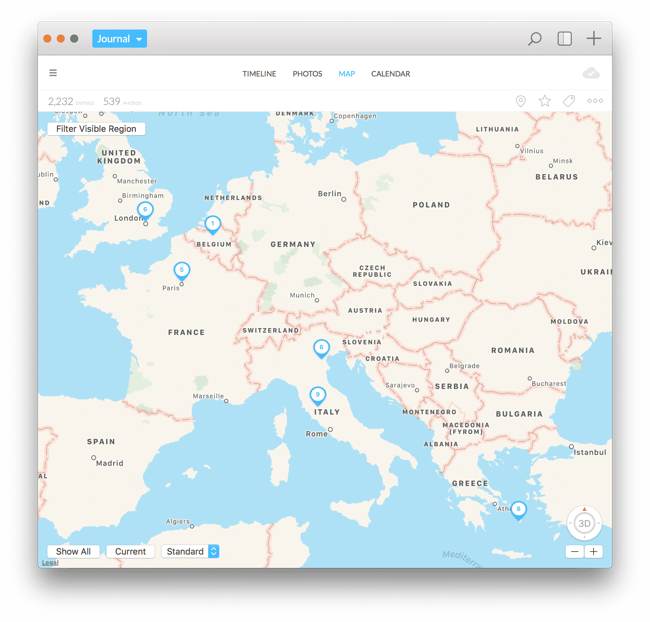 Final Thoughts for Maintaining a Successful Trading Journal
What variables do successful traders use when logging trades in their trading journal? Here are 11 to always include:
Stop Price $ – The Stop Loss price ($) which can be a physical stop loss order or a mental stop. Cutting your losses short is one of many crucial keys to successful investing.
Strategy – Always tag each trade with the strategy used.
Risk $ – This is the amount of capital being risked on the trade. So, if you buy 100 shares at $100, and your Stop is at $99, then you are effectively risking $100 on the trade. Risk can also be expressed as an "R" multiple (Van Tharp principal), and is a concept that has truly changed the way I approach trading.
Risk % – The percent of capital risked on the trade. Referencing the previous example, the total risk would be 1% ($10,000 invested / $100 being risked).
Target Price $ – Back to our example of buying long at $100, if we set our target price at $110, that means our goal is to hold the stock until it reaches at least $110. Once we reach out initial target price, we can check back in and consider trimming our position to take some profits, sell the entire position, or hold the position and set a new, higher price target.
Return $ – The number everyone loves to see, which hopefully is a profit and not a loss. If our 100 shares of stock we bought at $100 reaches our $110 target price and we sell our full position to lock in profits, then we would realize a return of +$1,000 ($10 per share x 100 shares).
Return % – The dollar return converted into a percentage. Sticking with our example example, selling at $110 would yield a +10% return ($1,000 / $10,000).
Return "R" – Applying R multiples, we convert the Return $ into "R". Using this same example, if we had risked $100 (1R), and made $1,000, then our return would be +10R.
Mistake? – Did you make a mistake or break a rule with this trade? If yes, then you mark the trade as a mistake. Mistake tracking is one of the more underused, yet very powerful variables. By logging mistakes, you force yourself to replay the trade in your mind and reflect back on what went right and/or wrong.
Notes – Not necessarily a variable, but writing notes when reflecting on the trade is important to learning from each trade. What went right, what went wrong, what you were thinking when buying, selling, etc. are all examples of what can be journaled.
Risk / Reward Ratio – The risk-reward ratio measures how much your potential reward is for each dollar you risk on the trade. Using the same long 100 shares at $100 trade example, with $99 as our stop and $110 as our target, our risk / reward ratio would be 1:10. As long as the trade works out at least once every 10 tries, we will still make money (excluding trade costs).
Bottom Line
Regardless if you build your own trading journal or use one of the services recommended above, there are endless ways you can go about conducting post trade analysis.
What matters most is that you take the time to use and maintain a trading journal. Without one, you are setting yourself up for failure.
Best Journal Apps For Mac
Have a question about trading journals? Tweet this post and tag me, @InvestorBlain!
Check out our free Trading Journal here on the site and join over 20,000 other investors!
$0 commissions + Best trading technology
Best Journal Software For Mac
Voted best trading platform, TradeStation gives you the power and technology of an award-winning online trading platform with full access to stock, ETF, options, futures trading and more! Plus support when you need it most. Open an account today
Read Next: